WELCOME TO SALZBURG LIMOUSINE
Your reliable partner with exclusive chauffeur service
Salzburg Limousine offers an exclusive chauffeurservicein and around Salzburg.
Representative Mercedes limousines and Mercedes vans are available. Style, punctuality and absolute discretion are our drivers for granted. We are happy to meet you at the airport and take you comfortably to your hotel and during your stay 24 hours at your disposal. In the organization of larger events, we are your competent partner.
Send us your request or give us a call and you will receive a customized offer.
We are sure to meet your needs to your complete satisfaction.
Harald Pöschl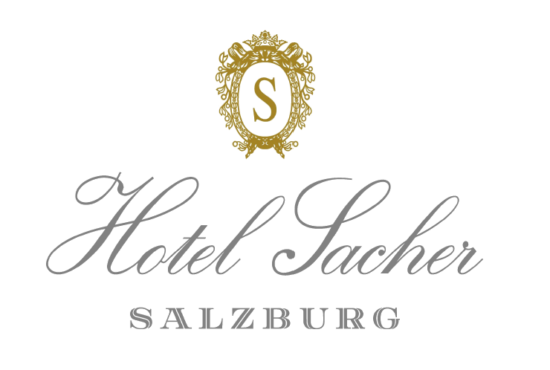 With our partner, the Hotel Sacher Salzburg, we are connected by a long-term, trusting cooperation

LIMOUSIN SERVICE WITH THE HIGHEST QUALITY
Salzburg Limousine wants to offer you not only the most modern and comfortable vehicles, but also a service of the highest level.
Specifically, this means for our customers that we guarantee the following standards:
 Stylish appearance:
Our chauffeurs are well-groomed and dressed according to every occasion.

Reliable and punctual:


Your limousine is traveling to the agreed address with a generous buffer for unpredictable incidents. If required, you will receive your chauffeur's name and mobile number in advance so that you can contact him for spontaneous arrangements.

Local knowledge and experience:


We know our way around and familiarize ourselves in advance with the addresses you have provided. If you need additional information (for example, a restaurant recommendation), our chauffeurs will take care of these issues and gather the data for you using our central office.
 Perfect appearance:


Our chauffeurs know how to behave and behave appropriately. You will find the balance between discrete restraint and active approach to the wishes of our passengers. Formal and social rules are adhered to, without neglecting a pleasant atmosphere.

Helpfulness and service:


Our drivers are available to our customers and carry their luggage, open and close the doors, take care of parking fees and eliminate any other circumstances that may arise.

Safe vehicle control:


Safety and comfort are our priority. Our chauffeurs are familiar with the vehicles used, have a professional driving style and know how to react routinely to critical situations.

MERCEDES V-CLASS
This van is THE vehicle if it is 4 – 7 persons to be transported in best comfort. Whether airport transfers and long distance, this vehicle is the ideal means of transportation.
MERCEDES S-KLASSE / BMW 7 series
the classic cars of the business world. Both luxury sedan cars are by far the preferred modesl for any occasion especially because of the elegant appearance. We only use vehicles with long wheel base and leather to provide you with the best comfort.
For events this modeld are naturally in sufficient numbers at your disposal..
MERCEDES E-KLASSE
This vehicle is similar to the S-Class, but offers much less interior space. For airport transfers and short trips it offers a cheaper alternative to the larger S-model.
The prices of our limousine service depend on the limousine, the kilometers driven and the time spent. A clue about our limousine prices can be found in the overview below.
Destination Salzburg

Business Class




Mercedes E-Klasse

First Class




Mercedes S-Klasse / Viano

Salzburg City transfer
€  60,-
€  75,-
Airport Salzburg
€  60,-
€  75,-
Fuschl am See
€  70,-
€  95,-
St. Wolfgang am See
€ 120,-
€ 150,-
Kitzbühel
€ 160,-
€ 190,-
Zell am See
€ 160,-
€ 190,-
Airport Munich
€ 340,-
€ 390,-
Munich City
€ 290,-
€ 330,-
Vienna City
€ 590,-
€ 690,-

Package offer

1 hour (min. 2h)
€  60,-
€  75,-
Half day (5h)
€ 280,-
€ 375,-
Full day (9h)
€ 470,-
€ 675,-
These packages include a maximum of 25km per hour.

Festivals

Festival service
€ 175,-
€ 210,-
Festival service plus Dinner
€ 250,-
€ 290,-
Extra hour
€  60,-
€  75,-
The prices shown, are the basis for the calculation of your individual order.
All prices include the VAT of 10%.